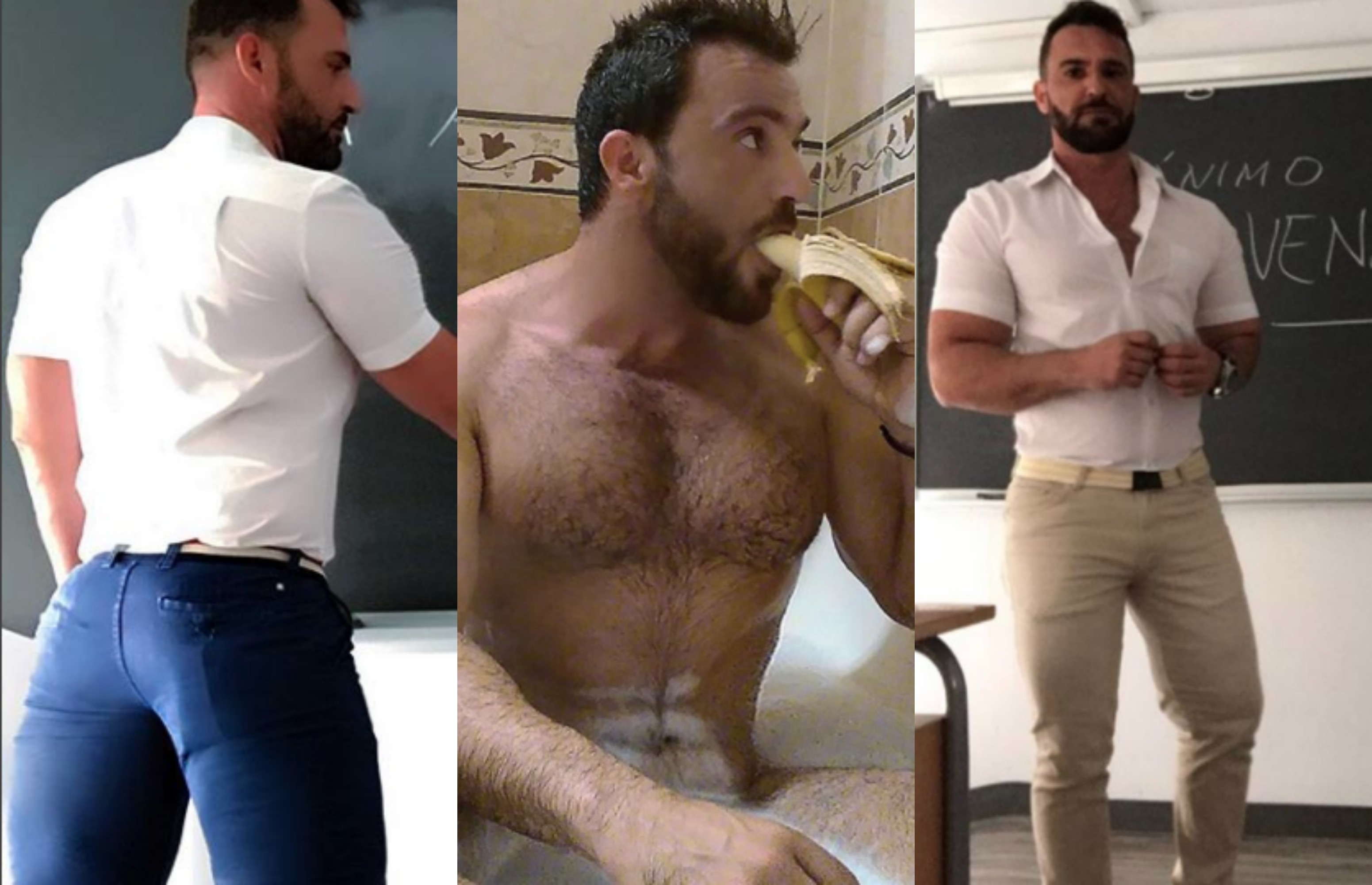 They say that school days are the best days of your life, and that's certainly true for the students in this teacher's class. What is it these days about maths teachers being unbelievably hot? Is that part of the requirements of the job? Do the 10 times tables while benching this desk! Then again, maybe it's just the Spanish genes…
Juan Luis San Nicolás is a sexy Spanish maths teacher who social media are dubbing the new Pietro Boselli. Although with contracts with leading modelling agencies, we doubt he's going anywhere soon. And hey, you can never be too good at maths, right?
How the hell they kept their concentration we'll never know…
Sidebar: we love how relaxed the Europeans are, we're sure a teacher would get sacked in the UK for naked pics in the gym locker room.
https://www.instagram.com/p/BWQq1KyA-Wh/?taken-by=swimmer_sp
[H/t: Queerty]