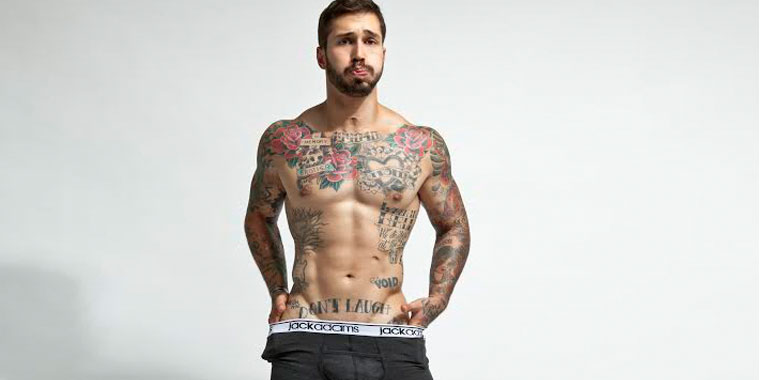 Y'all remember Alex Minsky? The Tattooed former-marine who turned to modelling after losing one of his legs in the Afghanistan Tour. He also had his peen pics leaked way back in 2013. And y'all arrived for it. His lawyers, however, did not.
Minksy went on to do a few scantily-clad shoots and announcing that he loves the gays and getting his cock out (it must have been around the time that Nick Jonas had set a bar for gay-baiting) before disappearing from the limelight, but it seems he's returning in a short film. Not the kind you'd find at any cinema though. Although we'd be down to watch this in 3D at the iMax.
In the 11 second video, Minsky can be seen pulling at his butt cheeks while rubbing one out. Maybe the gays wet dreams weren't as far-fetched as they thought.