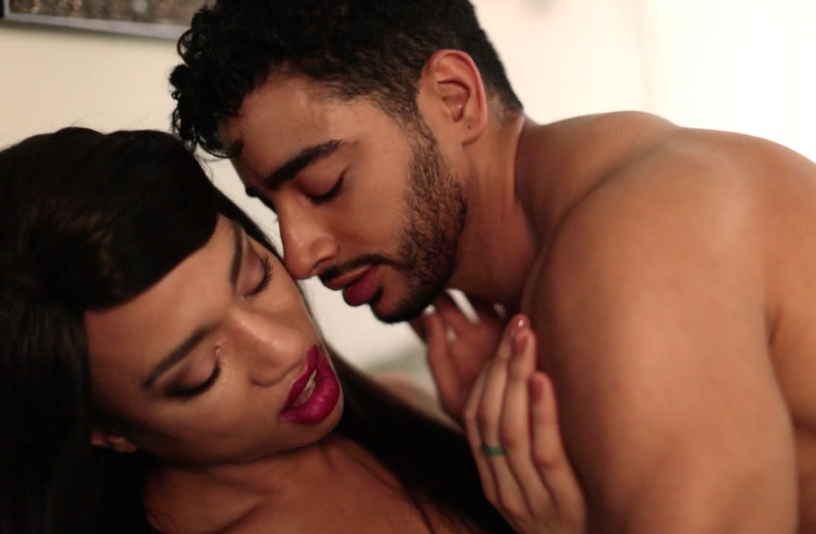 Our favourite supermodel couple have released a sex tape (almost!). Laith Ashley and Arise Wanzer – stars of Whoopi Goldberg's reality show Strut, centered around trans supermodels breaking into the fashion industry – get up close and personal in this viral from Brandon Smithson. But really, who needs to break the industry when they can break Laith's pelvis? As if Arisce didn't already the man of our dreams, she's got the waist too. DAMN, BITCH… What you been eating chile, cotton wool?! Forget Victoria's Secret, we need Arisce's.
Now… Where's the bit where Laith ditches the pants?!
Photography: Dustin Sohn.