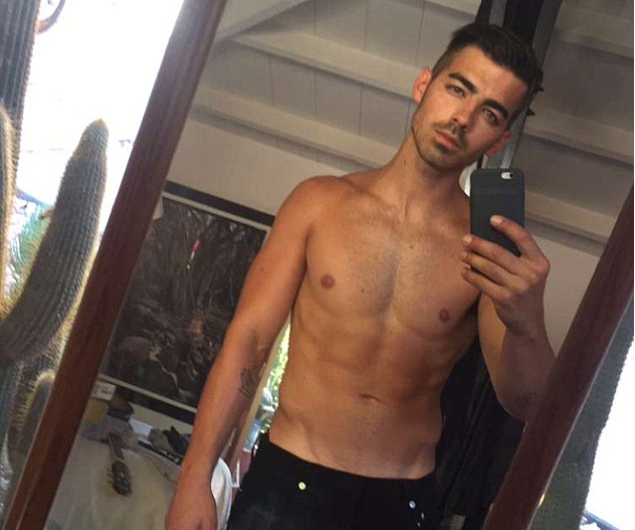 You may have a squeaky clean image of Joe Jonas in your head, but if we've learnt anything from Britney Spears, it's the Disney kids who grow up to be the naughtiest. The star's new song Be Mean, is apparently getting wild in the boudoir. Now, don't y'all be getting any ideas, he doesn't like to be double-fucked and punched in the throat; but rather has a penchant for S&M (we think Britney and RiRi will back him up too).
Joe says: "Some people say, 'We finally can talk about these kinds of things, and we want to go wild and crazy,' but really, it's just stuff we're going through. I feel like I'm free in my life to speak about it, and yeah, everyone should try a little bit of something new in the bedroom.
"It's definitely fun when you bring some whips and leather and whatever you may be into – a little bit of S&M – into the bedroom. I wrote it about me and someone I was getting wild with, and maybe (we) busted some outfits out – you know, you get a little crazy. It's a fun song, and I hope people can have fun with it and learn from it."
Learn from it? What we LEARNT from it, is that Nick may be the one most likely to swing our way, but Joe's the one that's gonna give you the best time in the sack. We've also LEARNT from the suggestiveness of the song's title, that Joe likes to be of the receiving end of the whip.
Would you crack the whip make Joe Jonas your submissive bitch?
Before leaving his interview with Pride Source, it seems that Joe couldn't help snatched a page from nick's book of gay-baiting, saying: "Hey, if they wanna think I'm gay, it's fun." It's fun? *Scratches head*. What an odd turn of phrase. Soz, but just seems a little in-genuine to us.