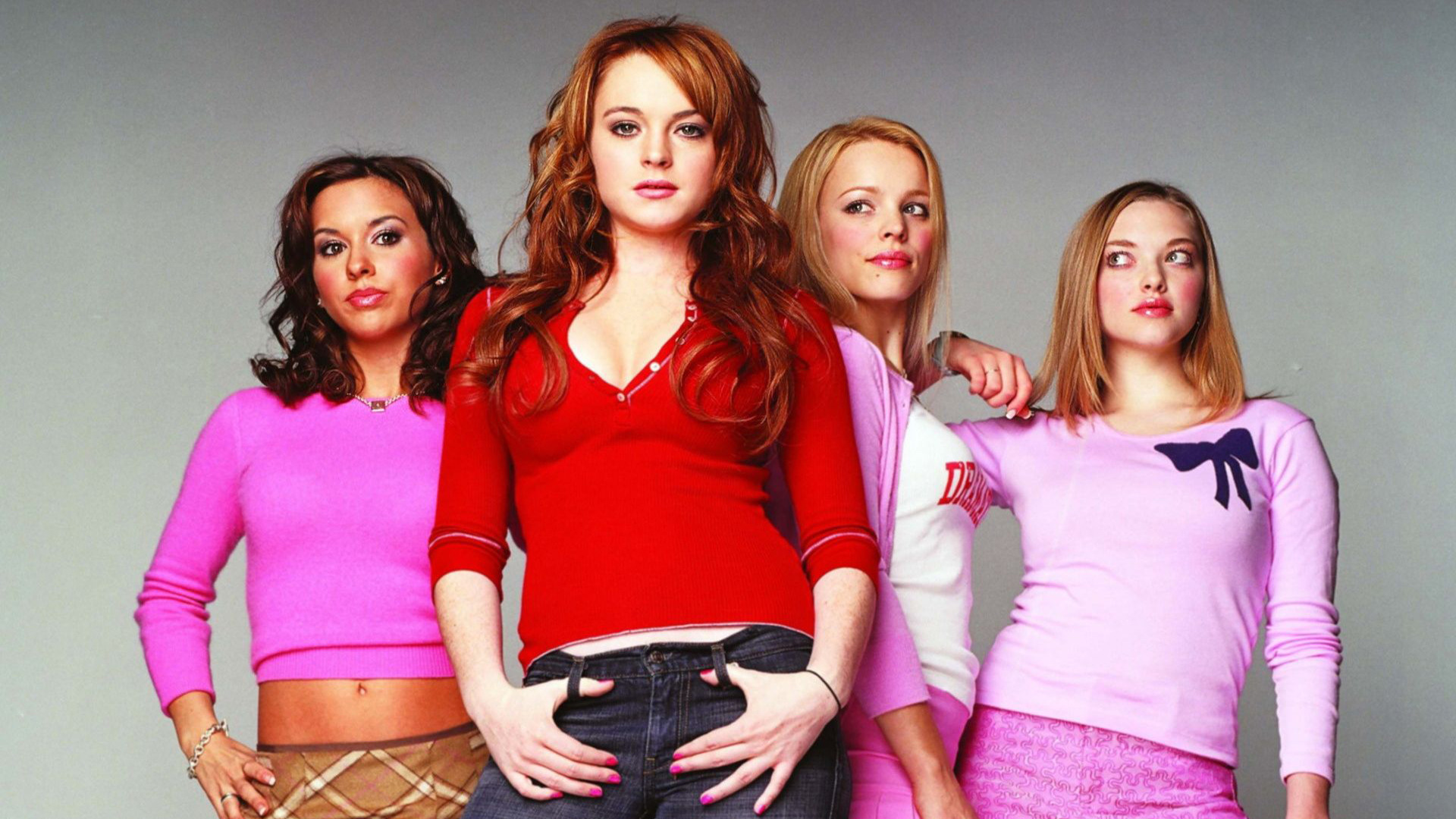 It's October 4th – and surprisingly we can't recount seeing a single 'October 3rd' Mean Girls meme on our feeds. But love for the cult classic (unlike LiLo's career) is not dead, infact it is well and truly alive, as announced by their official Facebook page, and it's coming in less than a year!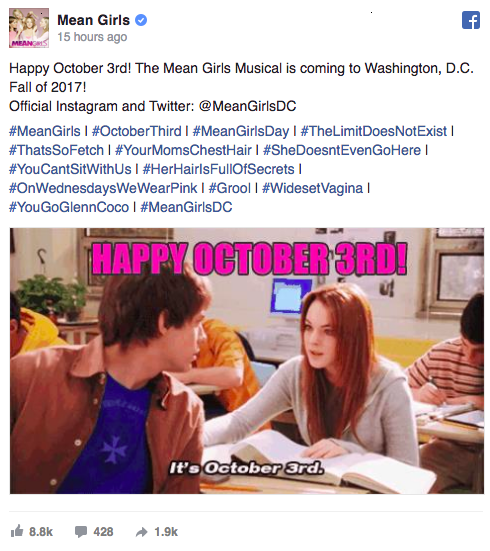 With regards to the exact date, Playbill.com's rep has said they're "really excited and will have a formal announcement with additional information very soon."
Original writer Tina Fey dished some of the dirt on the upcoming feature – set to hit Washington, DC in Autumn 2017, at the Tribeca Film festival saying that it will avoid modern pop songs and stay true to classic Broadway style. "We haven't finished it yet, but it's close — yes, pretty close," she added.
Despite the world evolving (and high school changing drastically) since the movie's release, Fey thinks social media "doesn't dramatise well" – and she's right. So we're not expecting Regina George to start complaining about dick pics and Instagram followers just yet.
But the question is, will she cast Lindsay as the lead? Wasn't she nominated for an Emmy for her performance in that show she turned up to occasionally in the West End? Can you imagine – she'd roll out onto the stage huffing a cigarette with halos round her nose staring into space.
"It's October… Line?" And she ain't saying that 'cause she forgot the script. Although the cast would all be ten years older now, we're sure the love for the film and their acting credibility's could get them by. Lindsay could maybe get a part as Regina's mum.
"Is that a gram? 'Cause I'd rather you did it in the house. I'm not a regular mum, I'm a *sniff* cool mum"