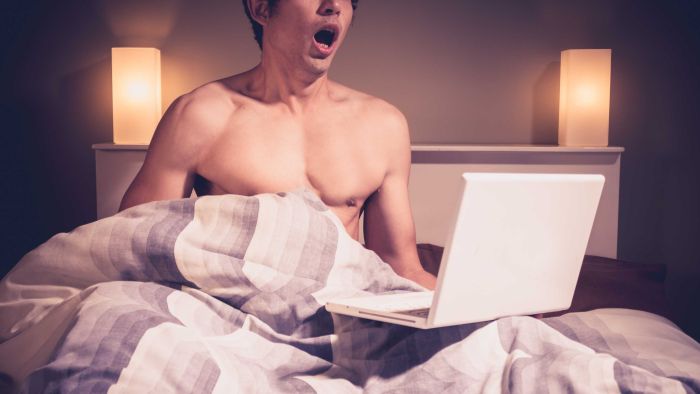 Another day, another study telling us that the number of gay-curious men is growing. A study from the Archives of Sexual Behaviour spoke with 821 guys about what they spank it off to. No surprising that 98.3% of gay men admitted to watching man-on-man action in the last month, while 96% of bisexual men did too. But the statistic that is standing out most, is that 21% of straight men also reported stroking the salami to all-male action.
And while you may think, 'if a guy's bashing one out to Cody Cummins then how is he straight?' – well, Martin J. Downing, PhD, told Cosmpolitan, "Sexual attractions and behaviors are more than just identity". He suggests that straight men can still be straight even if they're attracted to other men: "never ever in a million years feeling an ounce of attraction for the same sex" [is not a prerequisite for being, and identifying as, straight]. Which, in theory, means that what turns us on, isn't always related to our sexuality.
This implies that perhaps straight men see their gay fantasies as just that – fantasies. A bit like kinks and fetishes. For some people they never go out and act on them, and even if they do, it doesn't mean they're a gimp when they're down Londis. The study agrees with opinions that sexuality is related more to identity than to their physical attractions, a modernised concept many struggle to grasp. It also ties in with the sexuality spectrum theory that most men have gay traits or attractions but to varying degrees. Perhaps something 20% gay Olly Murs would agree with.
55% of gay men also admitted to watching straight porn, the difference here being that there's still cock in straight porn; there's no minge in gay porn. "Research has shown that some gay men are attracted to or find heterosexual and masculine men more attractive,"  he says. SOME?! That's the understatement of the year. But it would explain why guys are opting for a side of tuna salad with their eggplant main.