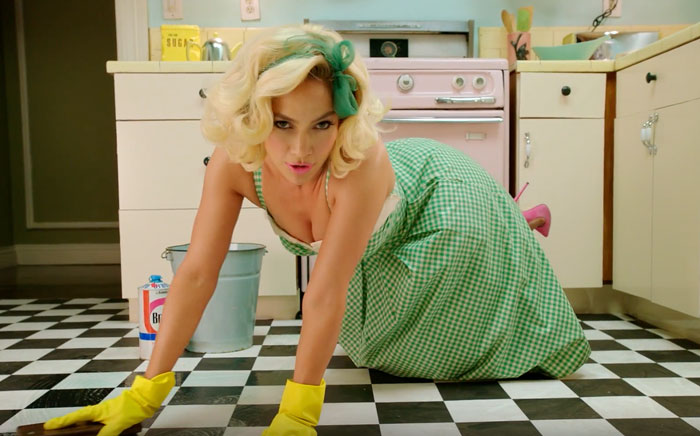 Jennifer Lopez argues on the phone with a soon-to-be ex-boyfriend, because how else does a J.Lo video open? And of course, it's pissing down with rain because Jenny just can't catch a break. Work is getting her down, and just when you think the weak woman is gonna crack, she explodes with an all empowering female jam. Aint Your Mama is J.Lo through-and-through. So it's no surprise that merely a few seconds into her latest track, we've all seen an array of different looks – you know Jenny loves a character and a wig.
Sorry but Jennifer Lopez is just TOO MUCH. The way she throws those papers off the desk, like she just can't take the way women are treated anymore. Bless her, she's trying to make a statement about unequal pay with comparisons to the 50s, etc. Which doesn't quite hit home as powerfully because, well, it's J.Lo laying down a catchy ditty, but you know, there's enough politics in the news, so maybe that's OK. We're just enjoying the outfit changes:
80S 'FRO CINCHED EXECUTIVE REALNESS: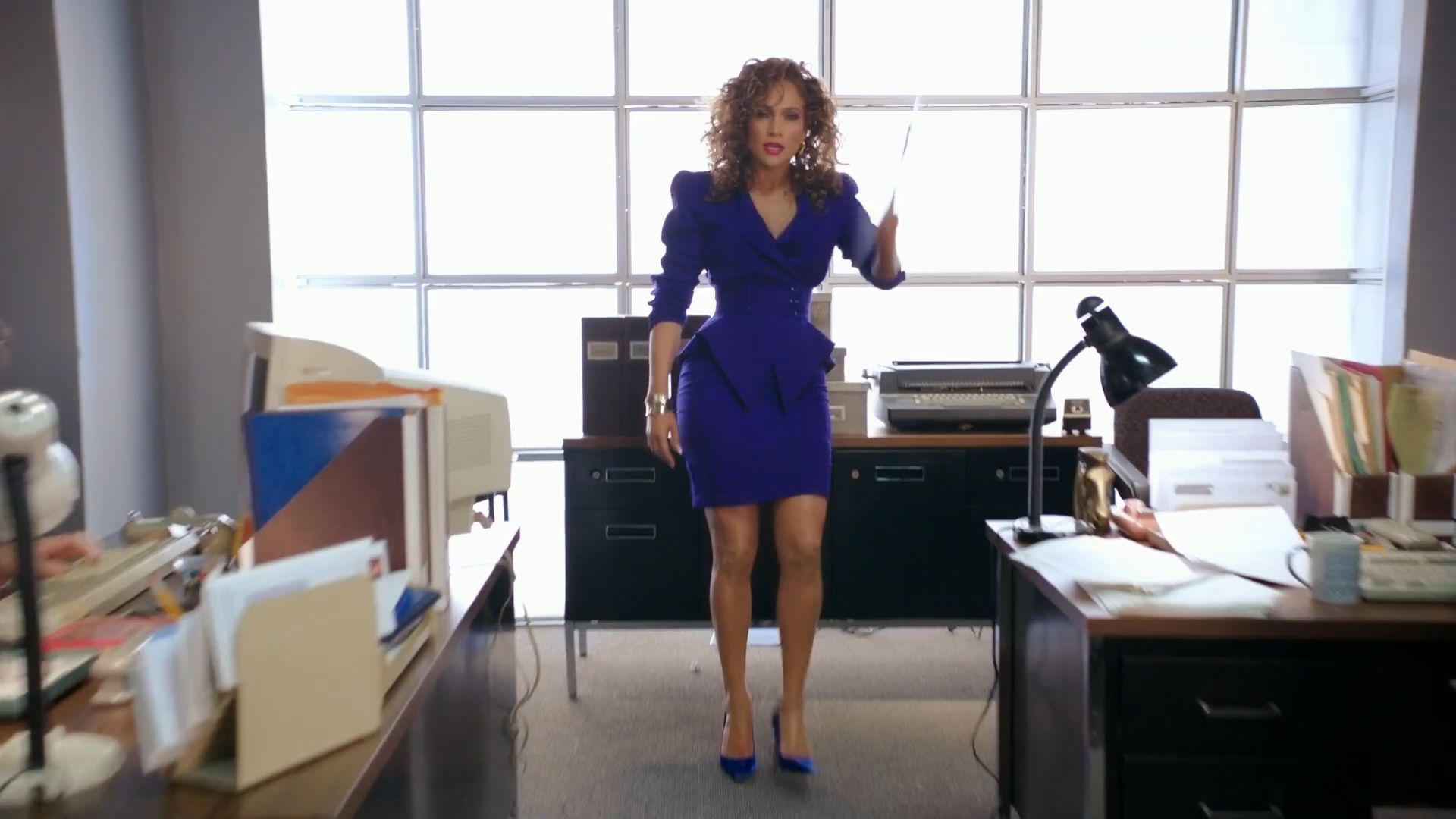 Naturally Lopez tops off the video with some ridiculous all-in-one that only J.Lo could wear. Serving body-ody-ody, miss thing is forty going on fabulous. There's Latino vibes during the dance routine, which again is standard Jenny. She's just SO Jenny. Which is why we love her. And while it's all a bit cheesy and OTT, we kinda just wanna get up and  join in. She is really feeling her oats in those coochie-high boots, LIVE, DAHLING, LIVE!