We've finally recovered from New Years, and it's time to get back on track – top to toe. Everyone going on with their "new year, new me" statuses… Yeah, sure babe, still calling sick for work because they got fucked the night before, but totally new person. Regardless, everybody loves the idea of a reinvention, with as little work as possible. So here's our cheat-yourself-beautiful guide. Because it doesn't really matter if your broken on the inside and need a new liver, as long as that face tells everybody a different story…
Hair
Service: You know how good it feels having a fresh trim? Sometimes it makes the man. Well, Adam Bennett certainly does that.  Which is why celebrities flock to him to have their locks styled. You can really see the difference between a cut from Adam and that of Mr. Toppers (no offence). Don't get me wrong, they're fine for a quick tidy – but I actually hate it if Adam's not about to do my hair. This year, super styled quiffs are on their way out, and next year's styles are all about super-short sides, defined partings, slick fades and thick/textured bed hair. He always manages to make my hair look way thicker than it actually is (sssh, bitches). And hey, it's good enough for Duncan James, it's good enough for you.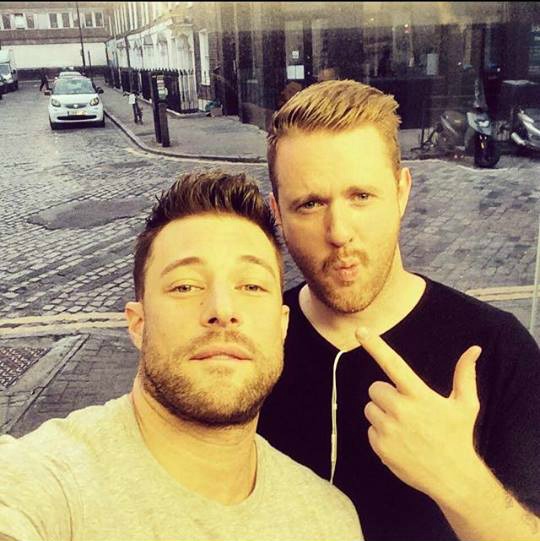 Located: Jonning & Riashi; cool, chilled Scandanavian joint off Tottenham Court Road.
Or alternatively at the bouji W Hotel, (where you can grab a massage or cocktail in the same trip).
Contact: [email protected]
Skin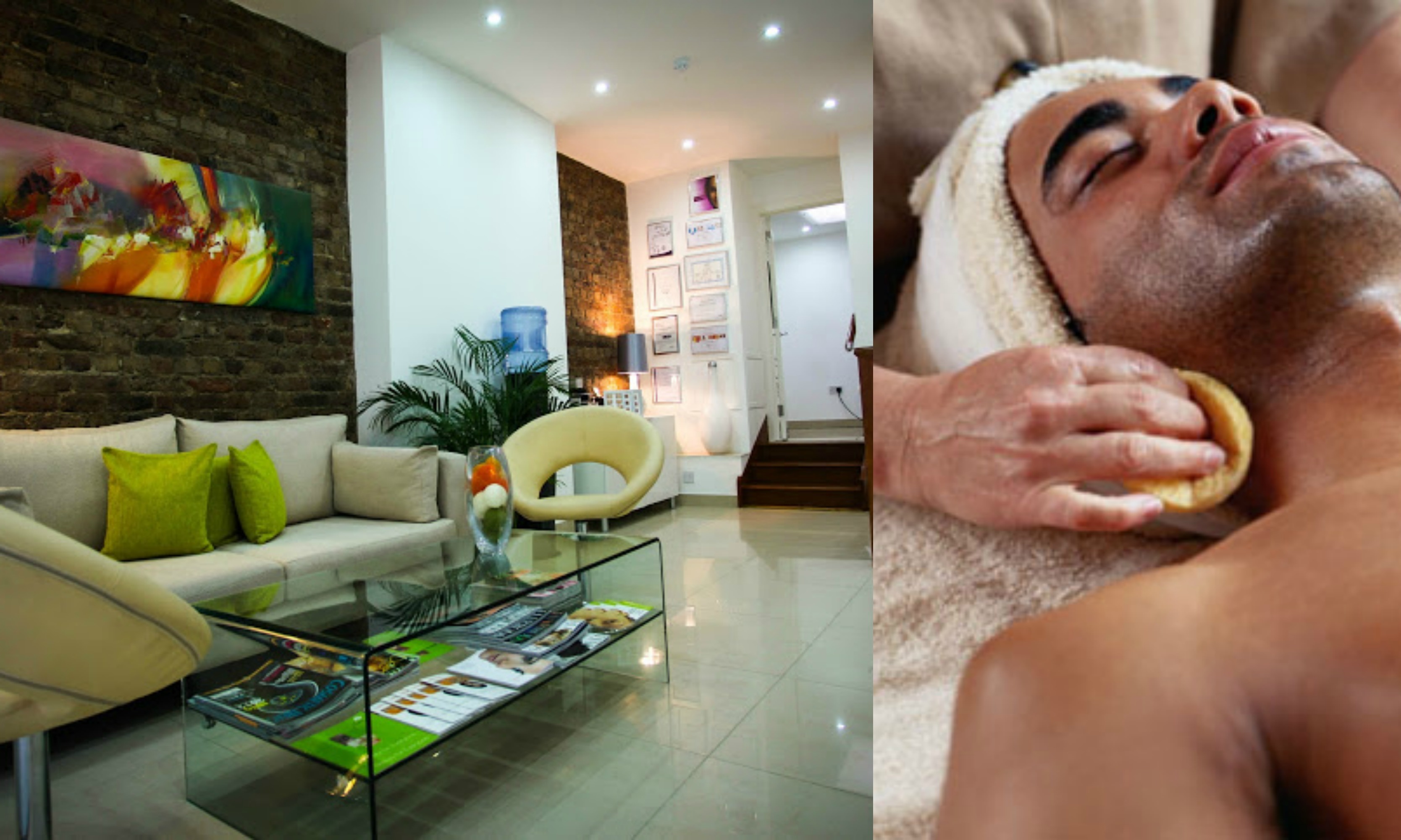 Service: Looking for that fresh-faced glow, that looks like you've just stepped out of a detox rehab? You can totally get it, without actually doing dry January, or spending a fortune at some pricey spa. Between Christmas, my birthday and New Years, I always start January feeling like a sack of shit. Bags under my eyes, blackheads and break outs from partying – it's nasty AF. My beautician Carly (aka my lifeline) does the best facials in London, with extraction and massage – it's popular with Lee Ryan, TOWIE cast and Boy George. From experience, I wouldn't go the day before an event as sensitive skin may take a while to settle, but once it does you'll be beyond refreshed.
(P.S. She does eyebrows too – and I literally wouldn't trust anyone else to touch them).
Book: 0207 240 8600
Read more: clinicafiore.co.uk
Products: Menaji Brand
Male grooming is nothing to be ashamed of in this day and age, enter Menaji products for men. They sell everything from a cleanse masque to rejuvenate your appearance after a heavy weekend, to "undetectable" concealers for those stubborn dark circles and unexpected spots. Honestly, I'm not a huge fan of male make-up, and stopped using concealer years ago, but these concealers are actually great for a quick fix and blend really well with your skin tone. Alternatively, they offer a 911 eye gel (because puffiness is a total emergency) – that minimalises dark circles and lines within half an hour [above].
Teeth
Nothing makes you feel confident like a set of gleaming nashers. Sure, you can avoid tea, coffee, red wine and cigarettes, but why not jump off a bridge while we're there. I've paid loads to have my teeth whitened before, but the clinic is a mission. Those whitening strips slip and slide off your teeth like nobody's business and using coconut oil is pure EFFORT. Maybe Gwyneth Paltrow has time to sit there and swirl that shit around her mouth for 20 minutes a day, but girl, I'm busy. Toothpastes don't really seem to work – but this one is the best I've found so far! Had a few people within a couple weeks asking about my teeth… *Colgate grin*
Body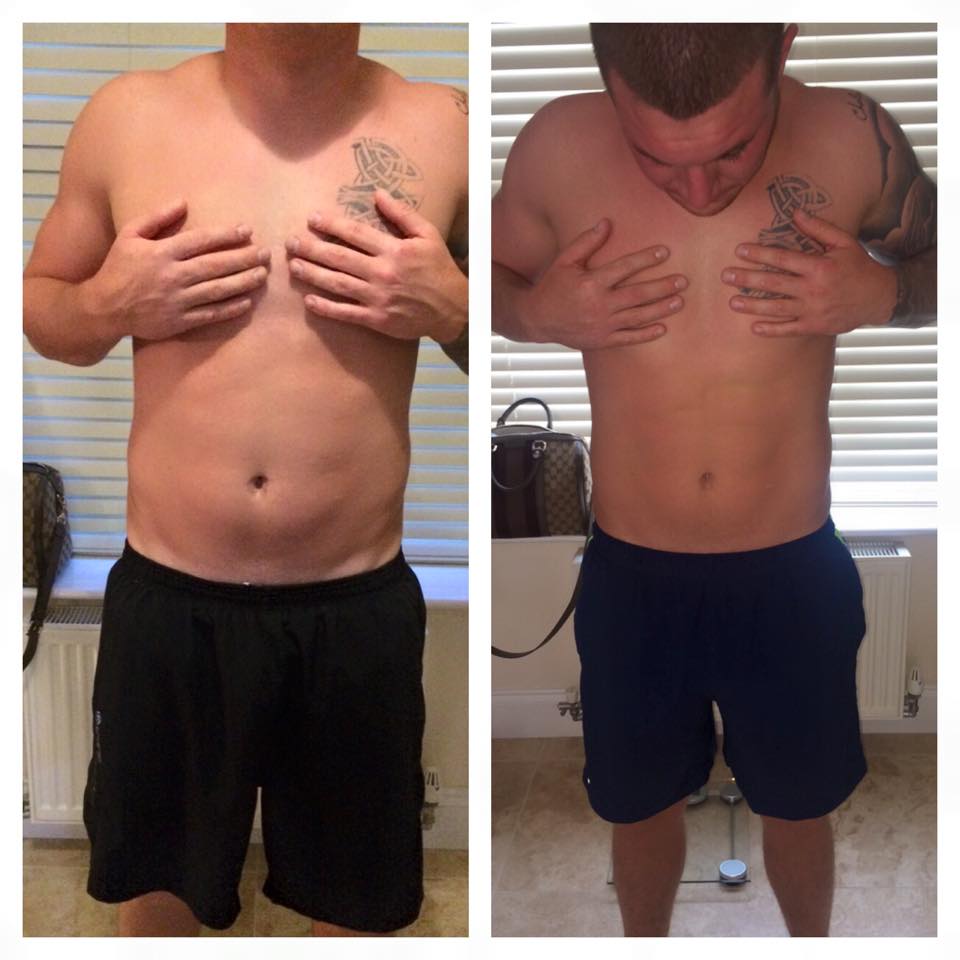 Product: Clean 9 Challenge
Nobody likes feeling bloated after the festive period. All that booze and food – it's gross, and it doesn't make you feel any better about being single. But bulimia is so old school. We're opting for the Clean 9 cleanse, used by celebrities (Cheryl Fernandez-Versini, Simon Webbe), which not only has weight loss possibilities, also helps rid your body of those nasty toxins. Apparently it's the fad bandwagon everyone is jumping on this January. It's also perfect, if you train a fair amount, but aren't quite seeing the results you want. *Waves hand*.
It's a little on the pricey side – especially after Christmas – but you only have to have a browse on Instagram to see the dramatic results. Users claim to feel amazing during and after too.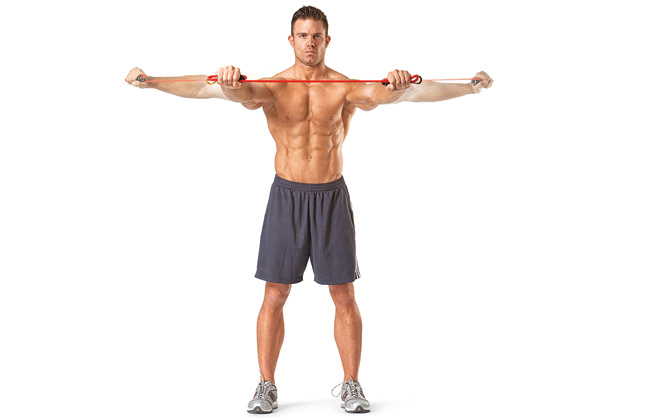 Product: Resistance Bands
We're also totally hooked on resistance bands. Easy aids to home workouts – perfect for taking your body to the next level when you haven't got time for the gym. And they're cheap as chips. Maybe cheaper – depending on your taste in chips. It's good if you can get a set of them, as that way you use different weights/resistance for different things and easily move up to the next one as you progress. There's countless exercises online.
Tan
Unless you're living in Australia or somewhere that's all season, pasty skin will be a bitch for the next few months. Sunbeds are always a reasonably natural option (providing that you don't overdo them), but you don't need me to tell you that they perpetuate skin damage. To avoid looking like second-hand pleather sofa, go for fake tan. We've tried near all of them; and factoring ease-of-use (simple spray action), streakiness (minimal) and depth of tan (naturally deep) – we crown Garnier Ambre Soleil the winner.