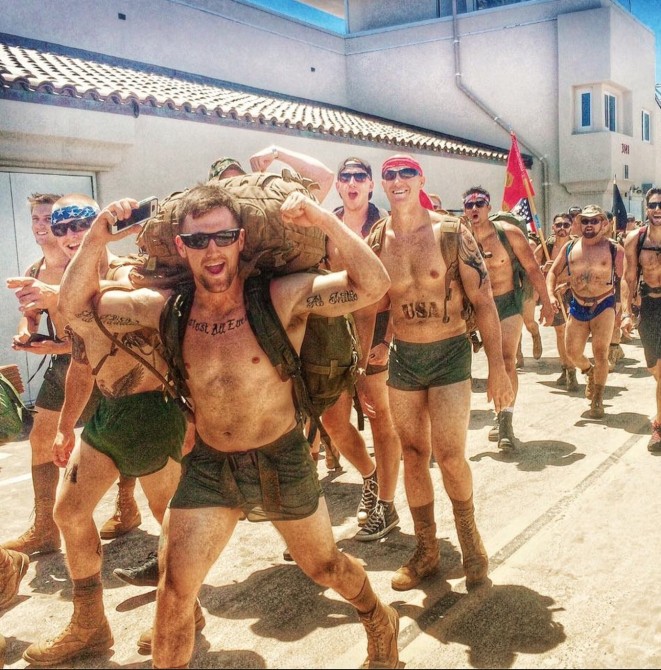 Sure, we've thrown a punchy headline alongside a partially erotic photo diary, but why were these Marines marching for 22km along San Diego's coastline? What you may not know about the Marines, Sailors and Soldiers, is that 22 veterans kill themselves daily because of Post-Traumatic Stress Disorder that comes with them serving for their country. So these brave guys and girls, marched a mile for every person each day. And they done it in their green silkies. So that the every day gay guy can shoot their load too. (Sidebar: we've done the serious talk, we can go back to sexual innuendos, right?)
Cause, forget grenades girl, our ovaries just exploded.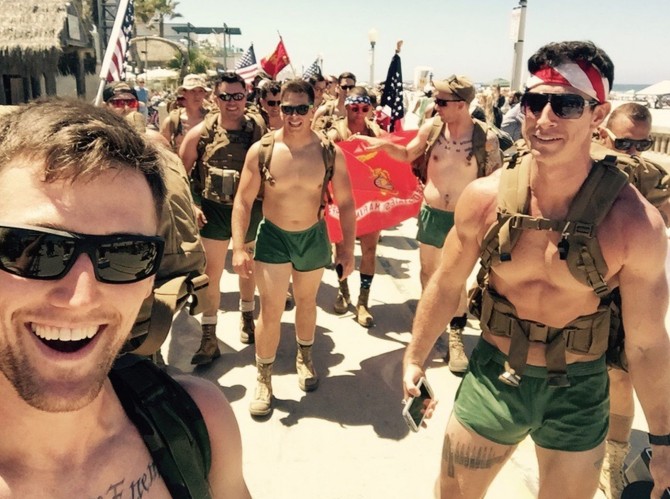 Is that a gun in your shorts, or…?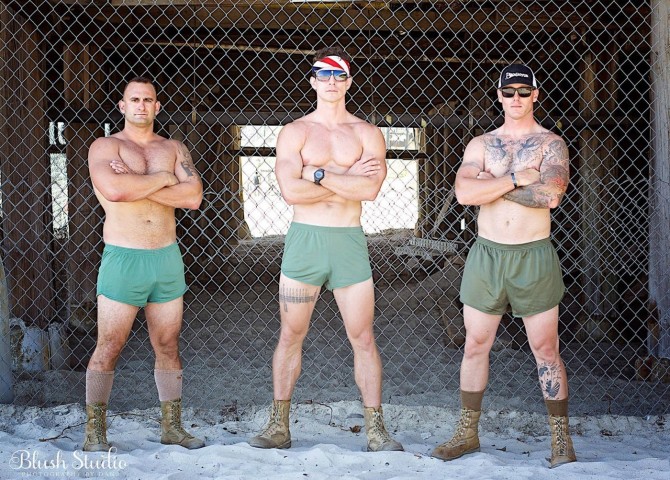 Two's company, three's a party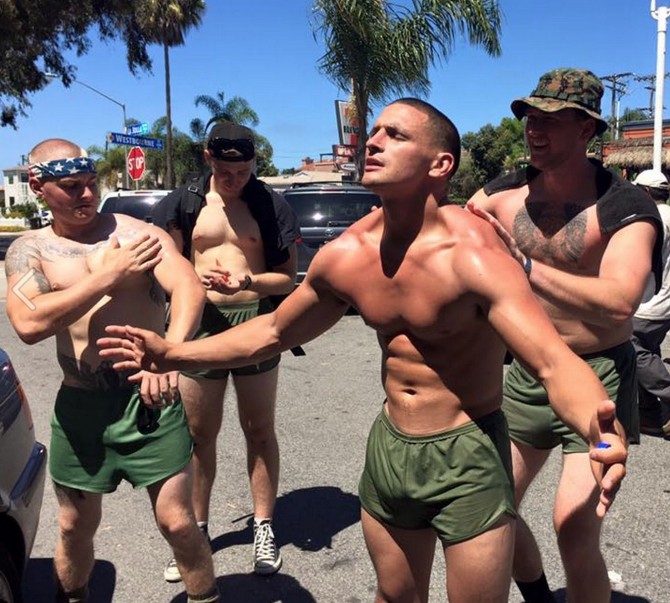 If that's what Duty looks like, where'd we apply?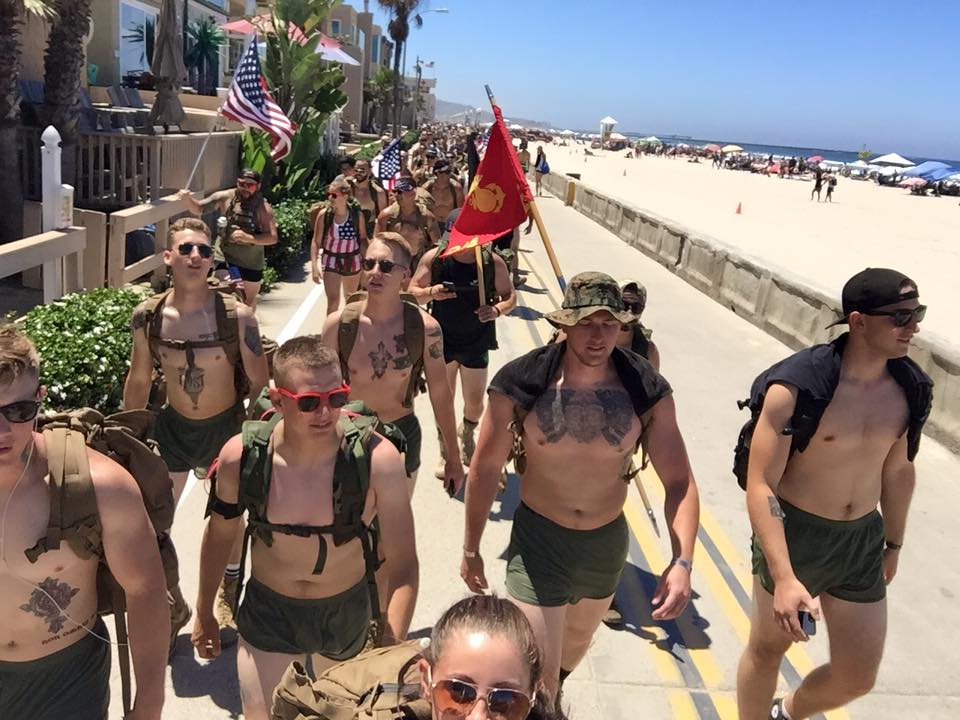 Squad goals?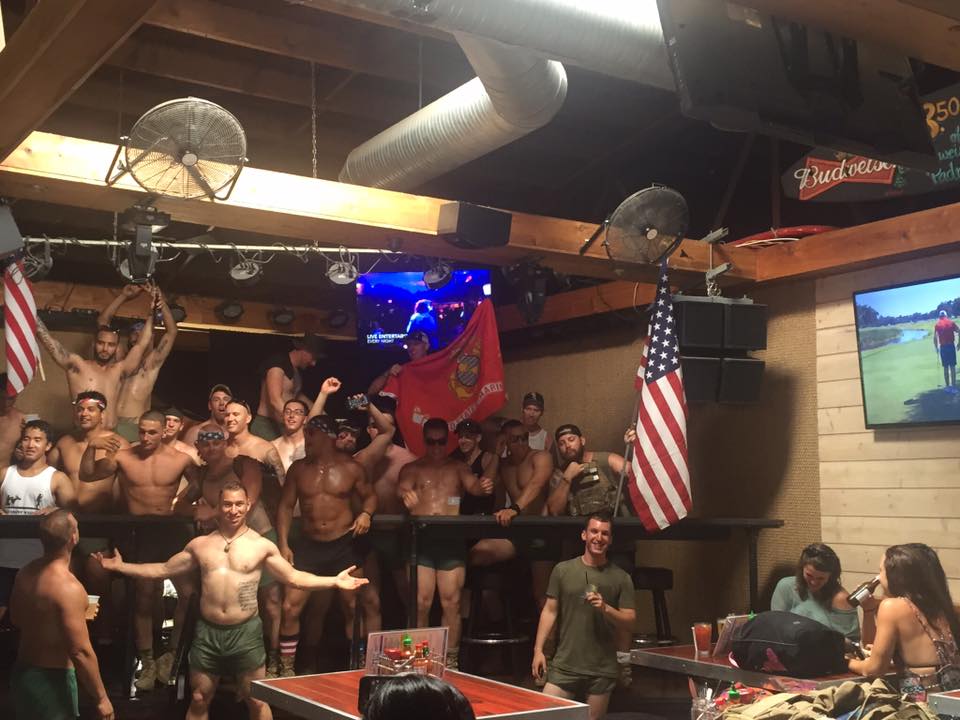 Now that's our kind of after-party… Hags to the side, please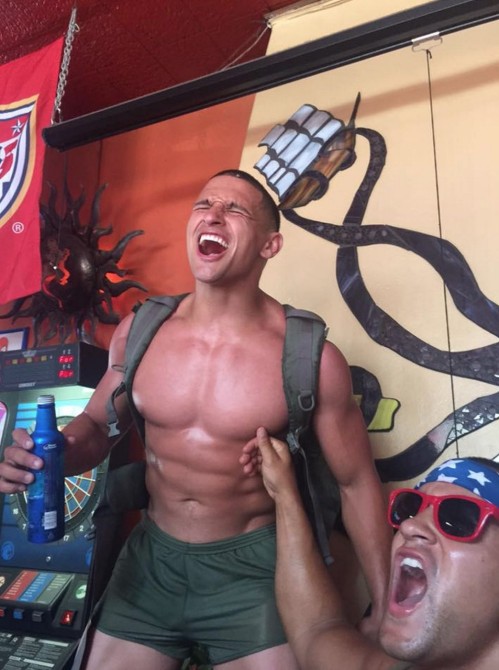 We don't even need to know…