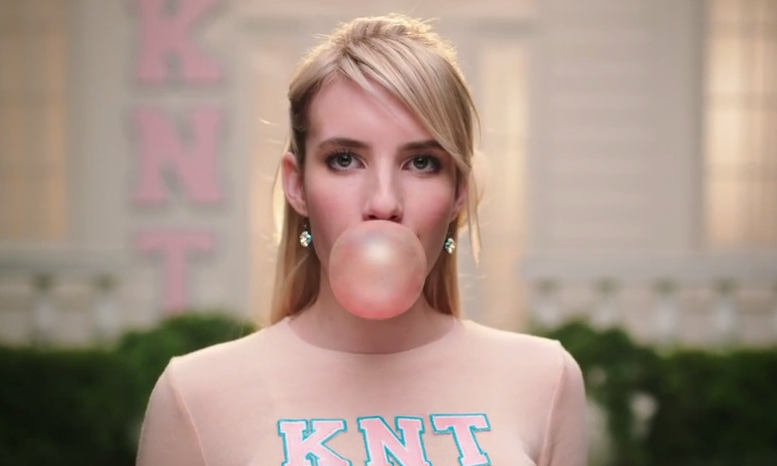 The new season coming to FOX this Autumn, from Ryan Murphy (Nip/Tuck, GLEE and American Horror Story) – titled Scream Queens has dropped it's first proper teaser, and it's safe to say that 20 seconds is just not enough. Emma Roberts has been giving us life since Madison Montgomery rocked up to the Coven and started shagging everything in site. And we can't wait to see her slay on every front with this role. No doubt bubbles won't be the only thing she's blowing – yes, we're talking about hot fraternity dick.
Check out the trailer:
https://www.youtube.com/watch?v=cQ_AIyP67eY
The show will also star Lea Michelle and Jamie Lee Curtis. Anybody else you'd love to see on the cast list?